it's been a while since i've drawn anything new, so these are all old drawings (sorry) but i'm curious if anyone would be interested in creatures that either have skulls for heads, or wear skull masks. if you've seen me around wolfhome you've probably seen my character, twiggy, who wears a skull mask: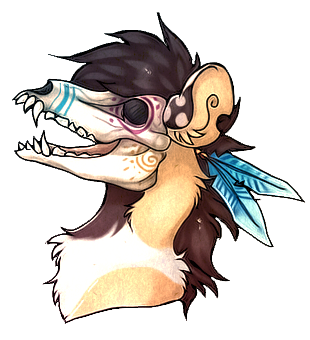 here's some other critters i've drawn with them:
i know they appear kind of sinister, but i've always thought of them as kind of peaceful, or sacred objects. twiggy's has paint on hers to signify her ownership of the mask, and her connection to it. my ideas for twiggy and her mask have changed over the years, but initially, my thoughts for her is that she wears it when she's feeling self-conscious or weak. the mask makes her feel strong and brave and she can face her fears when wearing it. it has since become something that she can meld into, the mask becomes a part of her and transforms her into a different creature (in this case it's sort of a shadow demon-esque spirit type thing that is in my signature. here's another example: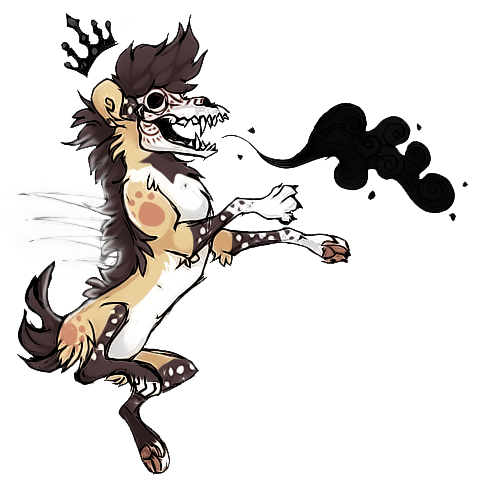 )
so my questions are:
do you think this would fit into the lore here?
if yes, what would the function of the skull be? is it merely a mask creatures wear, is it a part of them/their head, or a mix of both? if it's a mask, could creatures wear different kinds (for example, could a fox wear a deer mask?)
would the markings have any significance, or would they merely be decoration? for example, would an elder creature have more markings on their skull than a younger creature? would a baby have an unblemished skull?
is there a specific type of creature you'd like to see with one, or would it be better as a character-by-character basis?
i'd love to hear thoughts on this since i love animal skulls and i love drawing them. i'm sorry i don't have any more recent art or any character designs to show at this time, but if this is something people are interested in i'd love to start drawing some.
edit: added another piece of art i forgot about oops.